This is an old revision of the document!
---
Kallebol!
Monterad ovanpå DoITs lunchrums fläktrum bor detta ståtliga gerät!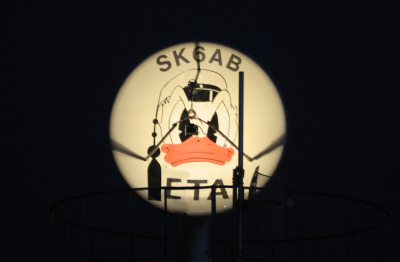 Under ETAs vårliga höstmöte 2020 röstades det igenom en motion av DGJ för att avsätta 10'000 Kassörenheter för att göra den brukbar. Med brukbar menas snurra och ha sig, samt lyssna och sådant.

Vidhastighet
CF har en vindmätare Av ögnande på den så kommer vindbyar upp i ca 25m/s när det blåser mycket, 10m/s genomsnitt. ca 4-3m/s när det blåser måttligt. Det blåser upp till 22m/s ca en gång i månaden ser det ut som så att förankra Kallebolen för sådanna företeelser känns orimligt.

TODO Vind simulation av kallebolen med krafter på 30m/s.
Montering
Enligt byggnadskod?